Portfolio - Vanities
Designer Bathroom Vanity Cabinets in Victoria, BC
Make your bathroom a statement with custom bathroom vanities & more in Victoria BC! Our design experts can create that space you have only dreamed of. We specialize in full bathroom renovations and can handle your project from start to finish. View our Portfolio and begin your project ideas today!
Here you will find photographs of some of our completed custom bathroom vanities in Victoria, BC. To make navigation easier, we have categorized our photos by the style of the project. A brief definition of the styles are as follows: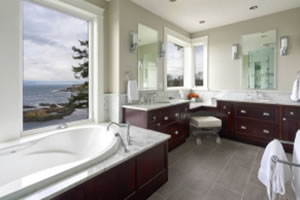 Traditional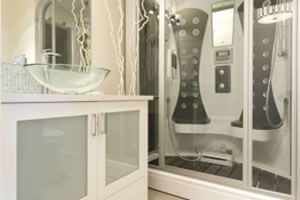 Transitional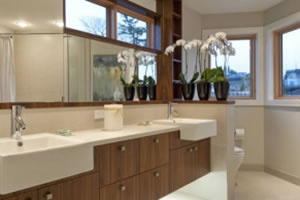 Contemporary
Traditional: This style will be reminiscent of old 18th century Furniture. Millwork accents consist of columns, flutes and Bead-board paneling. Neutral colors are most common, With natural rustic wood being a very popular choice for floors and even countertops.
Transitional: Caught in the middle is the transitional style. Transitional carries characteristics from both a contemporary modern feel and the tried and true traditional style. The best way to describe transitional is a mix of the old with the new. Often clients like some features of both transitional and contemporary. When we incorporate their ideas together the result is a transitional design.
Contemporary: This style is clean, straight lines and often broadcasts bright colors and glossy finishes. The latest hardware is often incorporated as to get the best use of space. Appliances are flush mounted or often hidden behind cabinet doors. Stainless steel accents, frosty glass doors and large handles are just some of the common appearances in a contemporary design. Flat slab fronts, and square edges are the norm. Lighting is not just for function, but also design, used to accent the beauty of the kitchen.